When it comes to swim spas, we have a lot to offer. We are proud to be a part of the Endless Pools® family. For over 35 years, Endless Pools® has set the standard in compact pools and aquatic fitness technology. We are proud to give people everywhere the ability to experience the feel of open water swimming in the most convenient way possible.
E-Series: Fitness systems with exclusive current technology
X-Series: Swim cross exercise systems
R-Series: Recsport recreation systems
Swim at your own pace, walk or run on the underwater treadmill, relax in the jetted seats, or just hang out with the family! Endless Pools® has a Swim Spa to fit your needs. Stop in for a demonstration and see the difference a quality spa can make in your life.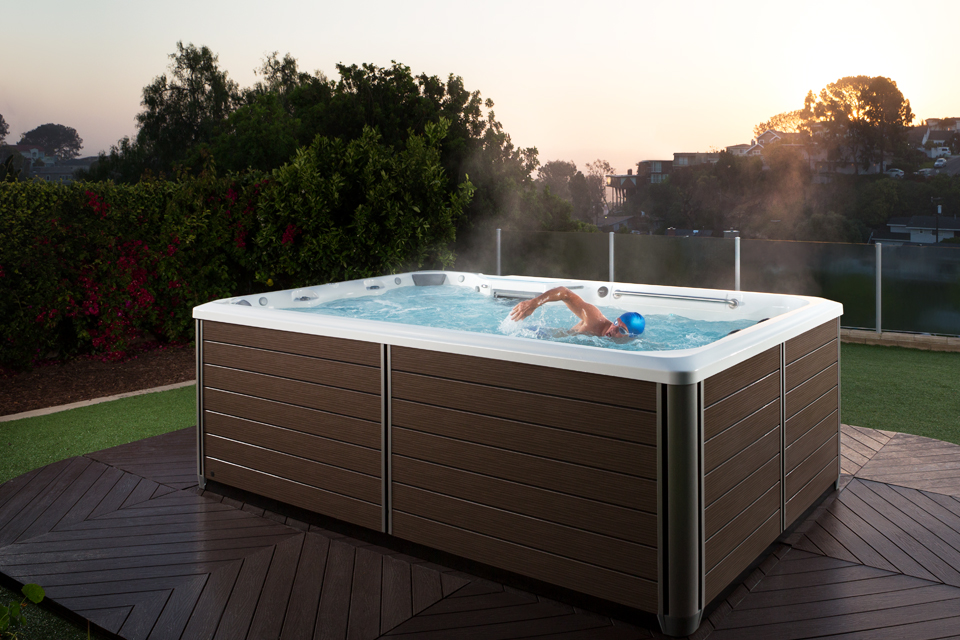 We offer so much under one roof that you won't have to go anywhere else! We also offer service, technical advice, and replacement parts on any of the lines we sell, as well as other spas. If it's out there we can get it for you!
Come in today for a FREE hot tub soak, FREE back yard consultation, or trade-in appraisal!
After hours appointments are available, if needed.
Nothing is more appealing than crystal-clear water. We carry a variety of traditional chlorine and non-chlorine alternatives. Our staff can help with all of your water balancing needs and help you address any pool or spa care concerns. We encourage you to bring in water samples for a free analysis!
Please visit our showroom to see our full line of SIRONA products...